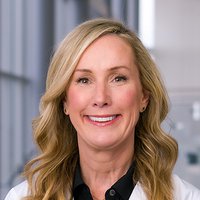 Heather Lynn McArthur (USA)
Is an Associate Professor in the Department of Internal Medicine and Clinical Director of the Breast Cancer Program at Simmons Cancer Center at UT Southwestern Medical Center. She specializes in breast cancer research and treatment.
Dr. McArthur earned her medical degree at the University of Toronto and completed a residency in internal medicine at the University of Calgary. She received advanced training through a medical oncology fellowship at the University of British Columbia and an advanced clinical research fellowship in breast cancer at Memorial Sloan Kettering Cancer Center.
She also holds a master's degree in public health from Harvard University.
Dr. McArthur joined the UT Southwestern faculty in 2021. Previously, she served as Medical Director of Breast Oncology at Cedars-Sinai Medical Center in Los Angeles.
At UT Southwestern, she serves as the Komen Distinguished Chair in Clinical Breast Cancer Research. Her research focuses on innovations in the diagnosis and treatment of breast cancer, and she has a special interest in developing immunotherapy strategies.
The author of more than 100 research articles and abstracts, she has been a reviewer for medical journals including Cancer, Journal of Clinical Oncology, Nature, and New England Journal of Medicine. She currently serves as an Associate Editor for Breast Cancer Research and on the editorial boards for Cancer and Breast Cancer Research and Treatment.
She also serves on the Alliance for Clinical Trials in Oncology's Immuno-Oncology Committee Advisory Council, Oncology Education's Scientific Steering Committee, and the National Cancer Institute's Breast Immuno-Oncology Task Force of the Breast Cancer Steering Committee.
Dr. McArthur is a member of the American Association for Cancer Research, the American Society of Clinical Oncology, and the Southwest Oncology Group.
Benigno Acea Nebril
Benigno Acea Nebril currently works at the Breast Unit, Complexo Hospitalario Universitario A Coruña (Spain). Graduated in medicine 1988 and specialized in General Surgery 1995. Philosophy Doctor degree 1998. Director of Advanced Course of Oncoplastic and Reconstructive Breast Surgery at Spain and Latin America since 2006. Founder of website www.breastsurgeonsweb.com and the application Oncoplastic. Benigno does research in Oncoplastic Surgery, Oncology and Surgery.